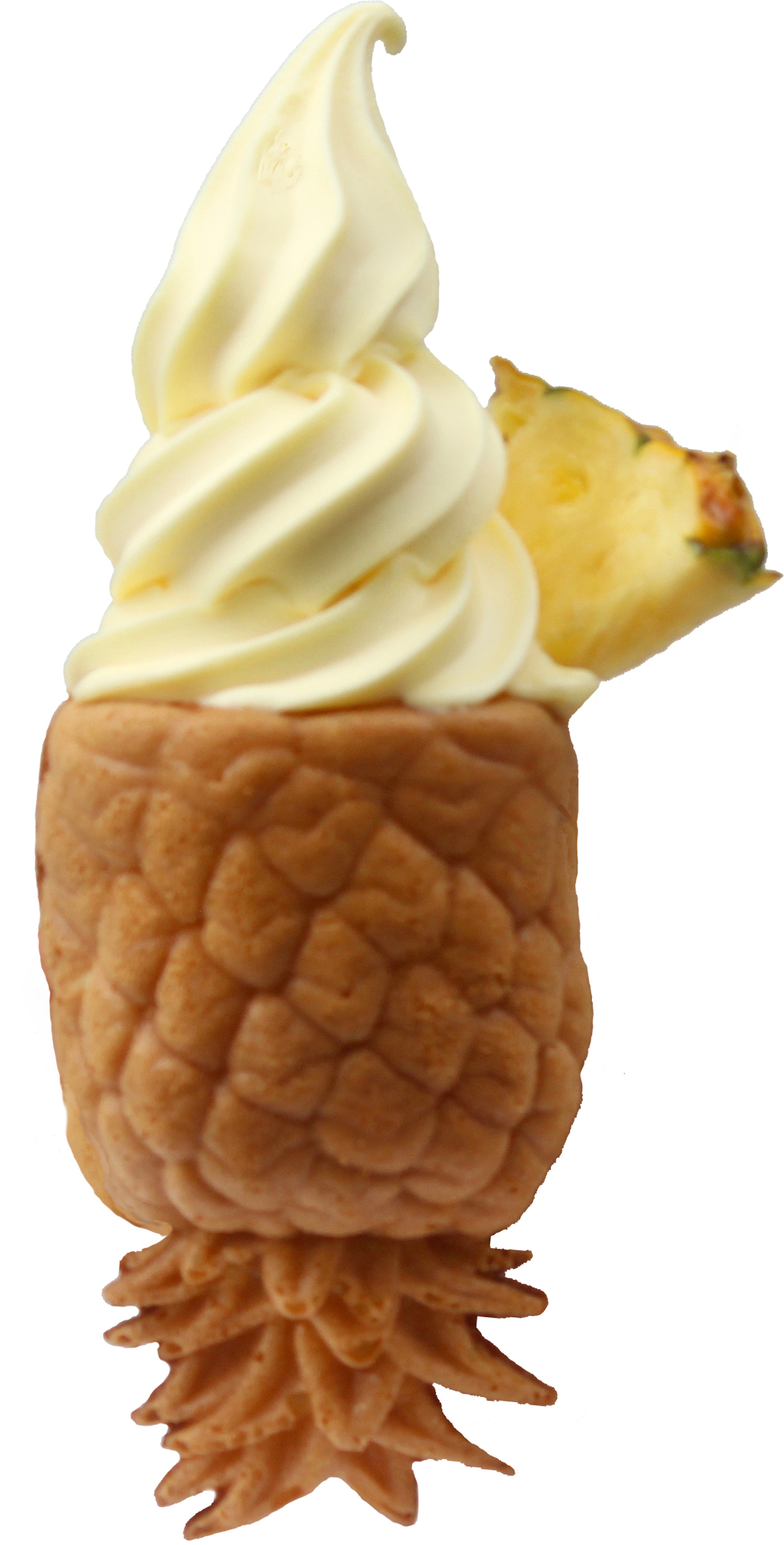 Paradise Cone – Original cake cone with soft serve whip and fruit garnish (the pineapple shaped cone is like a cupcake with a crispy crust YUM!)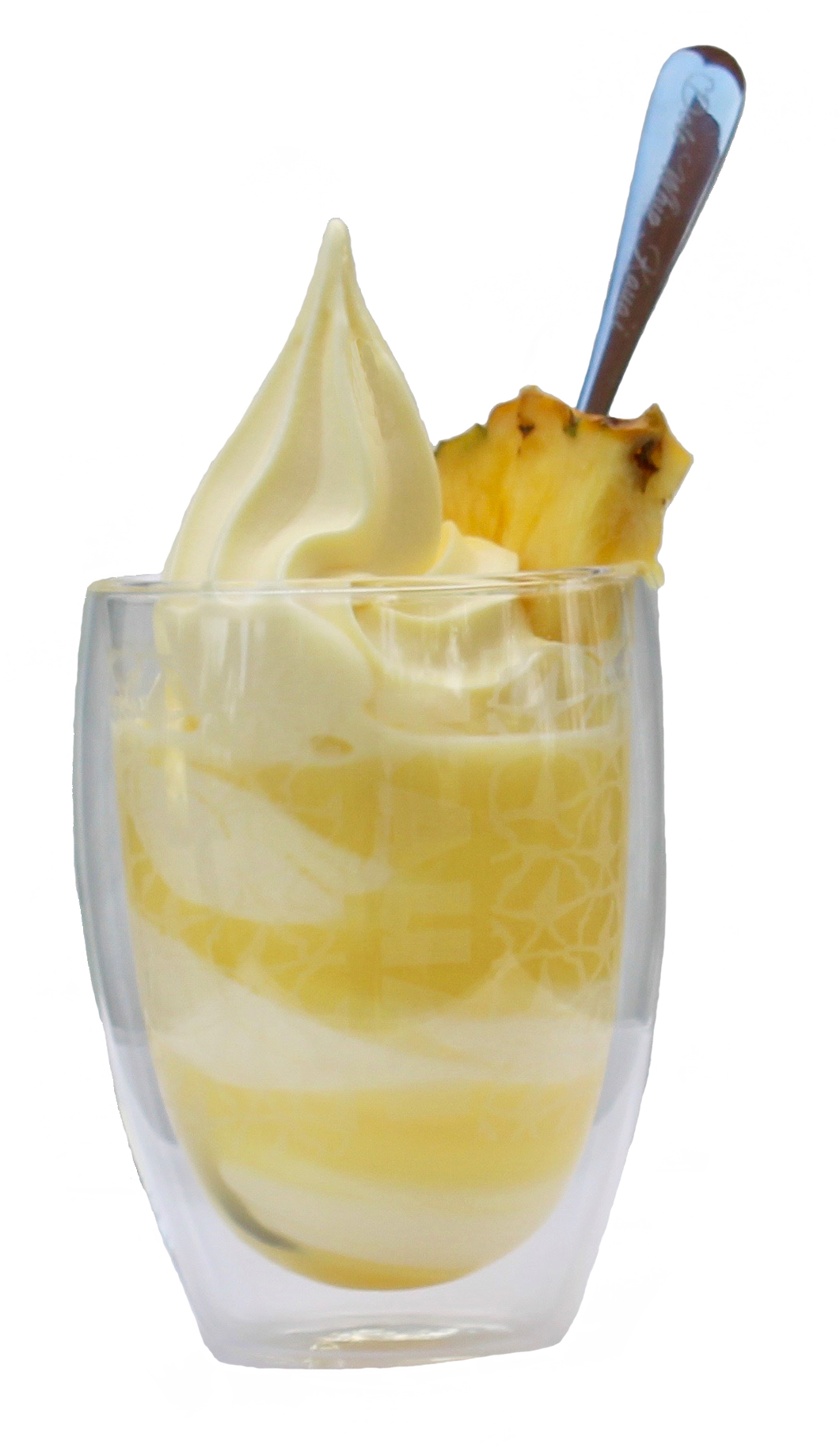 Paradise Float – Souvenir Kaua'i pineapple glass and spoon, soft serve whip, fruit juice or slush and fruit garnish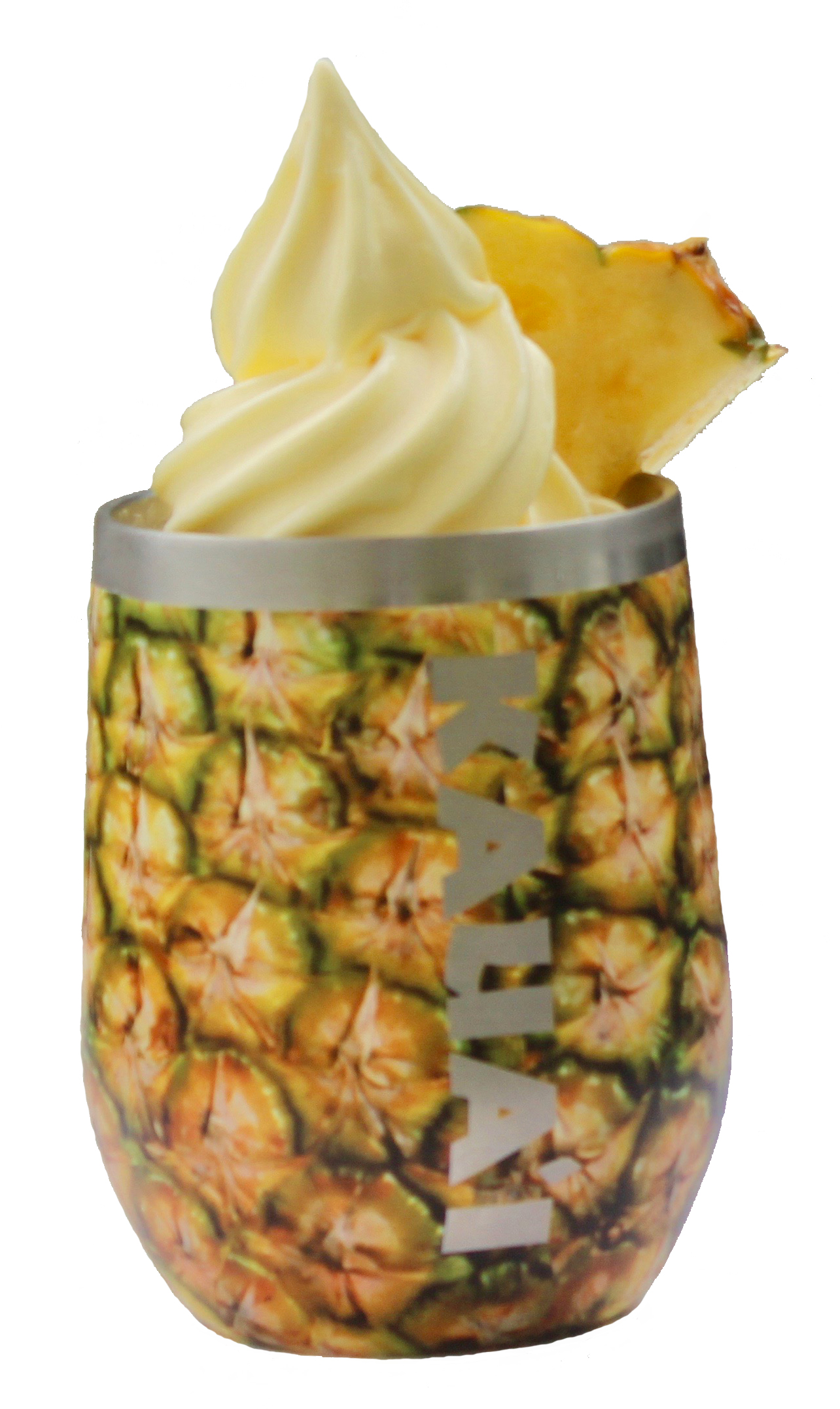 Paradise Float Upgrade to Stainless Steel Cup – Souvenir Kaua'i pineapple stainless steel cup and spoon, soft serve whip, fruit juice or slush and fruit garnish
Pineapple Upside Down Cone – Original cake cone with baked in cherry and pineapple, pineapple soft serve whip, pineapple slice, cookie stick and a cherry on top
Pineapple Upside Down Float – Souvenir Kaua'i pineapple glass and spoon, pineapple soft serve whip, pineapple slush, pineapple and cherry garnish, topped with original cake cone with baked in cherry and pineapple – great for sharing
Li Hing Mui Cone – Original cake cone, pineapple soft serve whip, li hing mui powder, plumb sauce drizzle, cookie stick, and pineapple garnish
Other Items
Waffle Cone – Classic crispy waffle cone full of any flavor soft serve whip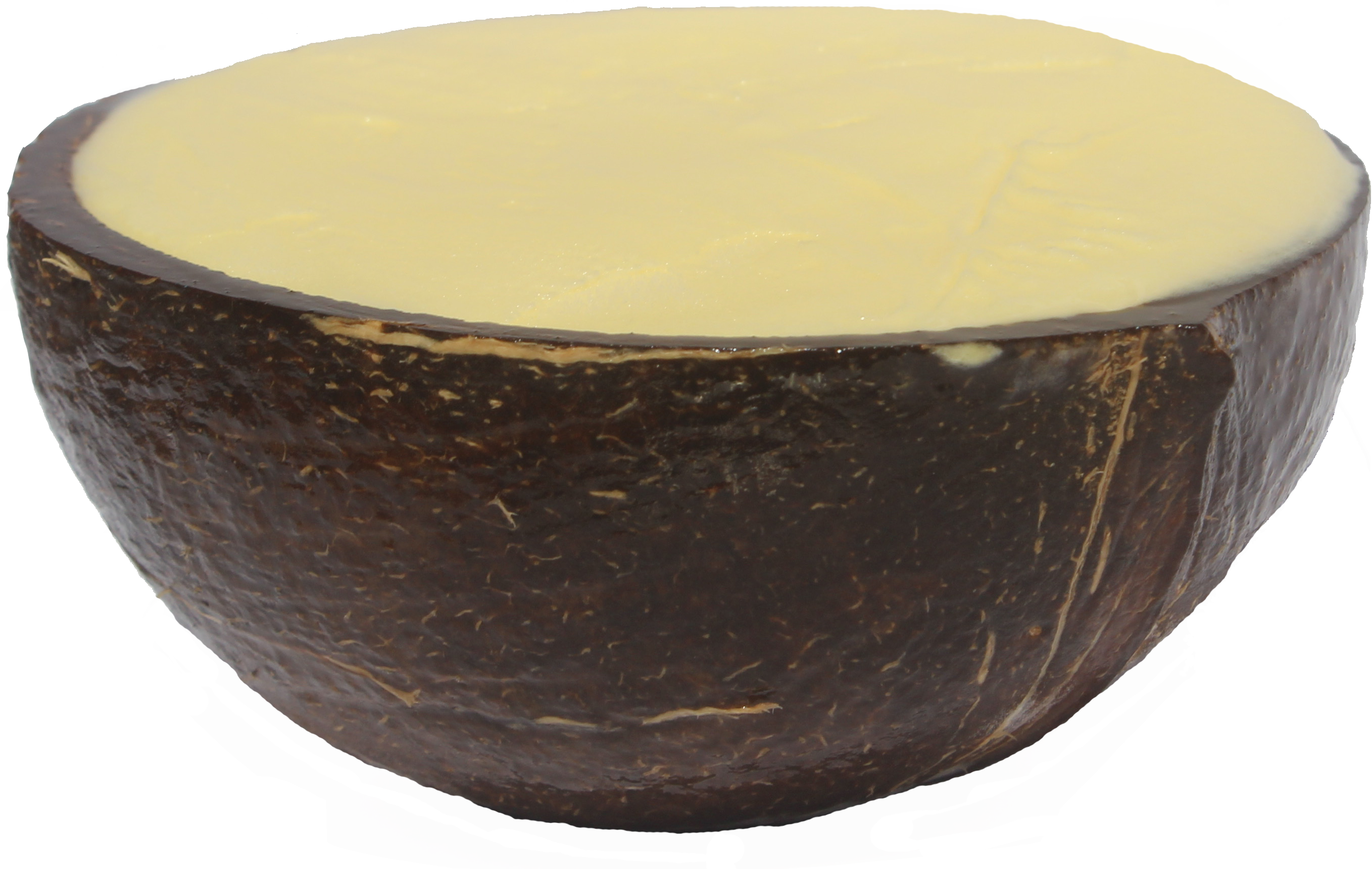 Whip on a Half Shell – Pineapple in Paradise engraved coconut shell full of frozen whip (flavors vary and will be posted on our menu board). Recycle them into mulch, reuse them for change/keys etc, make an art project or even use it for a bowl at home!
PIP Pop – Paradise cone full of whip, frozen solid. These travel well and are great for kids since they take longer to melt. Take them home and stock up your freeze for a cool treat whenever you like.
Cup of Slush – Souvenir pineapple glass, 10oz of slush or juice, fresh slice of fruit – (upgrade to insulated stainless steel cup for $4 more)
Our Famous Cake Cones – Any cake cone of the day (empty cone with no whip) Our cones are like little cupcakes or brownies with a crispy shell…great all on their own or along side a float.

Wai Koko Coconut Water coconut water in a recyclable can
Souvenirs
Pineapple Stainless Cup – Insulated stainless steel pineapple souvenir cup with laser engraved "Kaua'i" down the side.
Pineapple Glass – Insulated pineapple souvenir glass with etched look pineapple silhouette and "Kaua'i" down the side.
Pineapple Spoon – Stainless steel souvenir spoon with laser engraved pineapple, and "Pineapple in Paradise" in silver or rainbow finish
Straws – Reusable "make turtles smile reuse this straw" stainless steel straw with a tiny sea turtle, in five different styles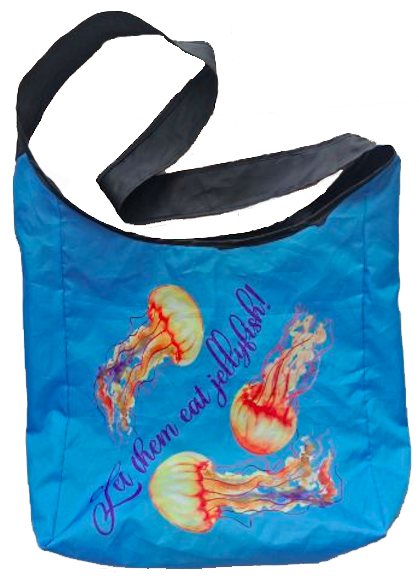 Turtle/Jellyfish Bag – Reusable "Let Them Eat Jellyfish" shopping bag in a sea turtle shell pouch
Recycled plastic bottle shirt – T-shirt made with a blend of 40-50% recycled plastic bottle and cotton with our Pineapple in Paradise logo (unisex or women's style)